Beech Kingair 350i
For
Prepar3D v4.5 v5.1 only
Product:
https://milviz.com/flight/products/KA350/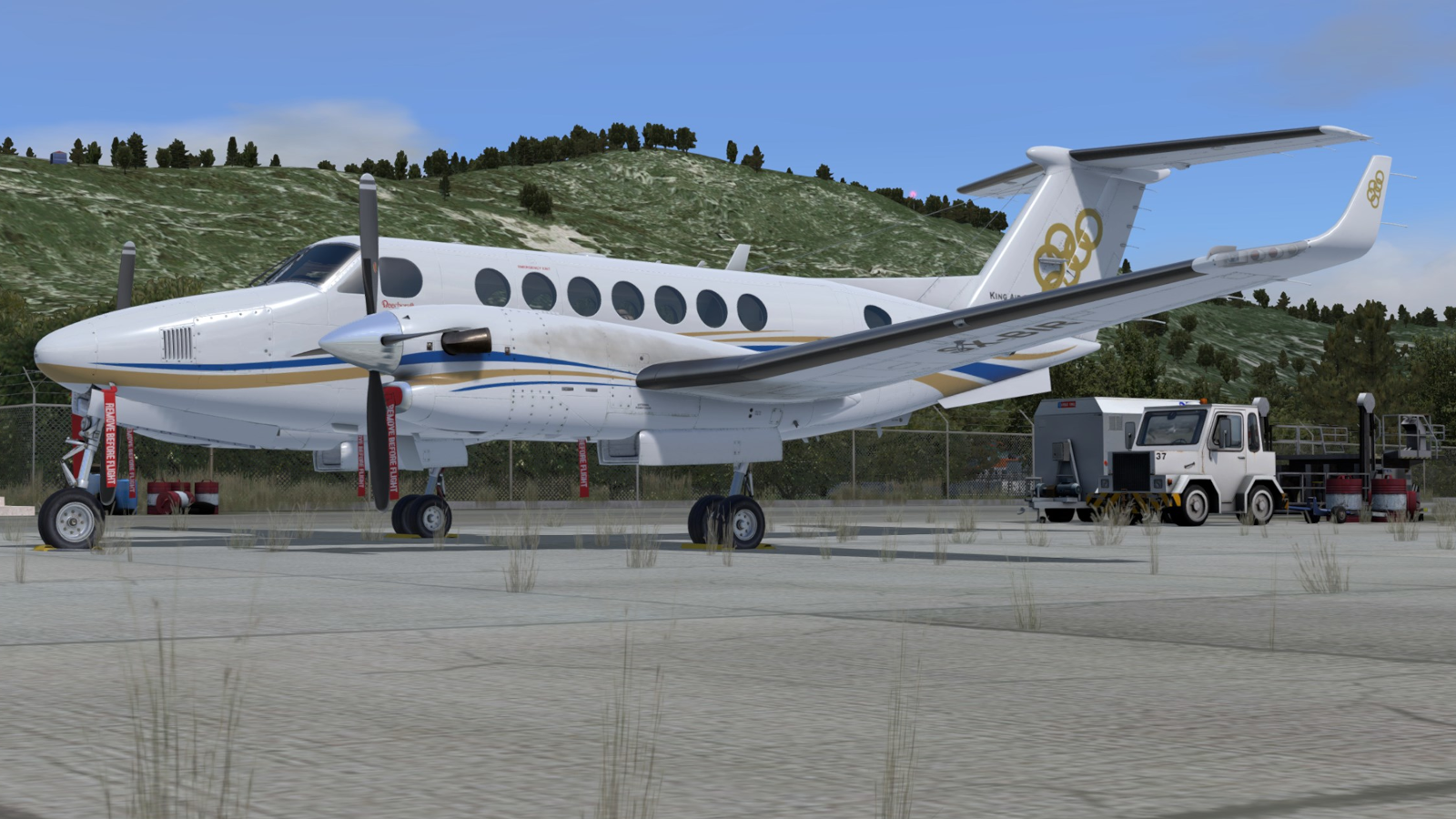 Description:
The 350i is the largest of the King Air Turborprop series with the ability to transport 10 passengers up to 1.700nm at 300 Kts flying at 28.000 ft. operating out of 700m runway airfields.
It was acquired in order to connect Athens base directly with Kastelorizo LGKJ airfield but also demanding Alpine ski resorts airports with steep approaches into Bolzano LIPB, Lugano LSZA, Samedan LSZA and Saanen LSGK.
ICAO: B350
Cargo: 521 Kg
Range: 1740 nm
Fuel Capacity: 1638 Kg
DOW: 4516 Kg
MTOW: 6804 Kg
MLW: 6804 Kg
Pilot Notes:
Take Off FULL RPM - Torque just below red line and leave it there for the climb with ITT becoming more important.
CLIMB 1600 RPM
CRUISE 1500 RPM
CLIMB with ITT temperatures - not above 785*F
CLIMB at 180Kts IAS (torque 95%) decreasing to --> 140Kts (torque 72%) with altitude.
Best "Mile per gallon" cruising altitudes : FL280~FL290.
The aircraft will cruise 290~305 Kts TAS at these Flight Levels.
Do not extend flaps above 202 Kts IAS
Study Carefully the videos provided in the product page.
Watch out for Engine wear following "hot starts".
Reset your engines status (maintenance) with the MilViz utility installed.
You WILL loose engine(s) if you mishandle them just like the real aircraft.